Top 5 Secret Destinations in Fort Lauderdale
Every destination has attractions that are unique to it. The mention of them just leads the mind to specific destinations. They are conspicuous and everyone and not only the locals know about them. Then there are these hidden gems, hiding in plain sight just screaming to be given the attention they well deserve and be discovered. Lucky for you who want to visit Fort Lauderdale, we have done the deep digging and have unearthed Fort Lauderdale's best-kept secrets for all and sundry.
But before packing your bags, you will need a means of moving around. A car will be the ideal means. And because it's a trip like no other, why not opt for a luxurious rental car? Visit 14CARS.com and choose from the many high-quality cars for rent available from the several car rental companies offering luxury car rental in Fort Lauderdale Florida.
With your car ready, now let's head to Fort Lauderdale for this epic trip. Behold, here are 5 hidden destinations that will leave you never the same again.
Deerfield Island Park
This gem is so hidden it can only be accessed by a boat. This nature-oriented refuge is off the intercostal waterway at Hillsboro Blvd. There is a weekend shuttle cruise that shuttles from the mainland and operates between 10 am to 3 pm. The outdoor experience here is unbelievable.
You can walk on the blazed trails and see gopher tortoises, large Iguanas, mangrove bird species, and all the other flora and fauna that is native to south Florida. For nature lovers, it's a perfect getaway.
The Yard
Tucked deep in Wilton Manors town is an urban oasis and outdoor space known as "The Yard". After you arrive you feel like you are in a different world. It has vine–woven gates leading to a small village with hippy and artsy vibes. You will probably get the best-iced coffee you will ever have here. There is also a taco restaurant and a French café here.
There is a market known as Lola market where you can buy unique antique jewelry included. You can even have a fortune teller analyze your future or for art lovers to paint on canvas. The mural garden here is also a perfect spot for those Instagram photos.
The Atlantic Trailhead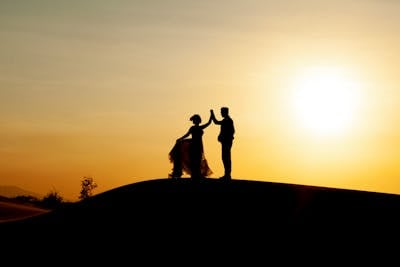 At the interchange between the sawgrass expressway and the Atlantic Blvd in Coral Springs is a secret attraction known as the Atlantic trailhead. This is a must-visit place for any road tripper worth their salt. It gives one an inside look into the marvelous Florida Everglades. You can come for site seeing as you wait to take in the sunset views here. There is a walking trail that you can stroll for hours as you enjoy some quiet time alone
Snake Warriors Island Natural Area
This is among Fort Lauderdale's most significant archaeological areas. It is an old Seminole Indians settlement. Pretty obvious why natives chose this area. It has a stunning view of the marshlands and herons, moorhens, and wood ducks all chattering around you. There is a trail you can hike along and learn about the Seminole Indians on your journey. It is located close to I-95 in urban Miramar.
Fern Forest Nature Centre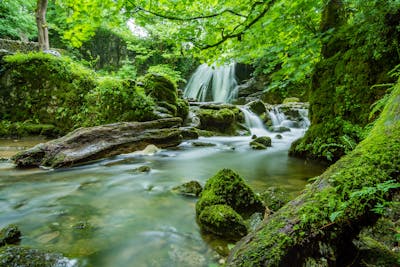 How many Species can you name? An average person wouldn't name many. This 247-acre wilderness is home to 30 fern species that give it its name.
If you are looking for a calm and quiet getaway place, to escape the noise and madness of the city, look no further. It's also an ideal serene place for a family trip or any special events that you may have.
Located in Coconut Creek the Fern Forest Nature Centre will awe even the not-so-much nature enthusiasts. It has several miles of nature trails, an amphitheater, a picnic shelter, and an event hall. The view of the ferns is also so beautiful.
Conclusion
Fort Lauderdale has attractions both well-known and also some not so well known. It is these not well-known attractions that every visitor should strive to experience. Moving around by vehicle will be the most ideal mode of movement. It is easy to rent a car in Florida just like in the rest of the country. Compare prices from the several companies offering car rental in Fort Lauderdale and for this trip break the bank and get you that luxurious Mercedes or Ferrari, hit the road and visit these Fort Lauderdale's best-kept secrets.